At Mystical Bazaar we offer the highest quality psychic readings available anywhere. Each reader has their own specialty. We have provided a brief description for you to find the reader and session which best resonates with your specific interests.
With their extensive education and experience they will  help you to explore questions about love, relationships, career, finance, life path, and spiritual guidance, with clarity and honesty.
You are welcome to come in to the store to meet in person, book a reading online, or call for a reading over the phone.
Psychic Readings with Phaedra
Phaedra is a fourth generation empath, healer and psychic. She is of Greek, Irish and Native American descent and was raised with traditional native values and an endless palette of spiritual insights.
A continuing quest for spiritual growth has been enriched by her many travels to some of the most sacred sites in the world. Her services are broad yet tailored to your specific needs.
A session with Phaedra will bring you clarity and peace of mind, helping you overcome challenges that hold you back from manifesting your dreams and goals.
Psychic & Tarot Reading
Spirit Guides Reading
Spiritual Guidance
Relationship Reading
Life Puropse
Chakra Attunement
Shamanic Soul Medicine
Cerimonial Vortex Tour
Listen to Phaedra's voice
My two friends and I took a tour from Phaedra, and it was terrific. She was perceptive, insightful, and helpful in identifying and interpreting for all three of us. She was generous in her time and this was such a wonderful experience. I would like to highly recommend her! Please note: I'm sure there are many good guides, but she was super good!
Michael, Minneapolis
20 minutes $40
30 minutes $60
45 minutes $90
60 minutes $120
30 minutes couple reading $75
30 minutes group reading $85
$2.00 for each additional minute
Psychic Readings with PremDevi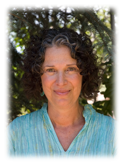 Premdevi has an M.A. Degree in psychology, and is a certified hypnotherapist. She has lived in India for many years and is trained in Meditation,  Metaphysical Reading of the 7 Chakras and Aura-Soma Color Therapy.
Her 30 years of meditation practice and her clear and natural intuition are the foundations of her readings. In a gentle and loving atmosphere Premdevi's readings are practical and precise. The reading sheds light on questions concerning any area of life, relationship, family, work, friends, finances, and spiritual growth; finding new directions or bringing appreciation to our choices.
A reading with Premdevi is an invitation to meet your-self in a deeper way and to bathe in acceptance and relaxation.
Psychic & Tarot Reading
Gypsy Tarot Reading
Psychic Palmistry Reading
Relationship Reading
Chakra Attunement
Hypnosis Session
Letting Go Session
Reiki Session
Listen to PremDevi's voice
"My experience with PremDevi has been remarkable. I have been able to get in touch with unconscious blocks that I have tried to release through other healing modalities. She has been able to help take me to the place of recognition, acceptance and finally release. A specific healing was the release of a TMJ pain."
J.G.
"My experience with Devi was life changing. I experienced a cellular release of abandonment that I had carried around with me for many years. Devi has a knowledgeable, kind and gentle way of working with the human psyche. Her gift of intuition is outstanding. I highly recommend her for your own transformation… allow yourself to emerge from the cocoon into a beautiful butterfly."
…sending you love and light
Marna

"What an enlightening experience for my first reading ever! I can only wish for others to open themselves up to what is out there – without judgement. I feel an internal cleansing and awakening. Thank you – Namaste."
Carolyn

20 minutes $40
30 minutes $60
45 minutes $90
60 minutes $120
30 minutes couple reading $75
30 minutes group reading $85
$2.00 for each additional minute
Psychic Readings with Rima
Rima Thundercloud is an Elder and Wise Woman, traditionally trained as a Healer, Teacher, Psychic/Medium, Clairvoyant and Sacred Singer. Her blood line is Iroquois and her medicine teachings Ojibway.
Descended from a lineage where earth-based medicine practices and direct connection to Spirit are seen as inherent and natural, Rima's gifts are strongly developed and integrated into her readings. Rima is a free spirited woman, an adept palmist, and uses tarot, spiritual connection and ancestral information to serve all peoples and help them connect with their heart and the spirit that dwells within.
Psychic & Palmistry Reading
Native American Card Reading
Spirit Guides and Totem
Messages from the Departed
Astrological Couple Reading
Past Life Regression
Shamanic Soul Medicine
Healing Drum Ceremony
Rima is absolutely gifted by God. She called out almost everything touching my life today, and did so without "fishing" for information like so many of those not gifted do. She is uncanny, amazing and offered specific and actionable advice. The best $60 I ever spent!
Noel, Lake Havasu City, AZ
20 minutes $40
30 minutes $60
45 minutes $90
60 minutes $120
30 minutes couple reading $75
30 minutes group reading $85
$2.00 for each additional minute
Psychic Readings with Giselle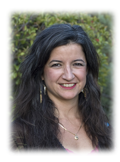 Giselle has an inherent understanding for the human condition. Her gift has led her to become initiated Shaman. She is well trained in the practice of energy medicine and an ancient Shamanic method of reading using Sacred Stones.
Giselle specializes in providing exceptional diagnosis and clarity regarding who you are and where you are currently headed. Her earth wisdom, intuition and compassionate guidance brings forth answers regarding relationships, personal development and spirituality, money, health, career and purpose. You will receive specific tools that help you on your path to greater freedom, joy and wisdom in all areas of your life.
Giselle habla Espanol.
Psychic Reading
Sacred Stone Reading
Life Purpose Reading
Relationship Reading
Energy Healing
Chakra Attunement
Shamanic Soul Medicine
Spirit Flight Meditation
Listen to Giselle's voice
I had a terrific experience with Giselle. I was a first timer and she immediately made me comfortable. She is so warm, open, honest and compassionate. She put what I was feeling and had been going through into words that completely resonated with me. Her complete knowledge and understanding of what I was going through was shocking but very much welcomed.
Her enthusiasm over what I was going through spilled over me and I left there feeling less confused and lighter than I had in quite a while. Her reading helped alter my perceptions of what I was going through and made me realize it is all a positive thing. I will forever feel blessed that I met her and I will not pass up any chances to see her again.
Cheryl
Giselle is a special soul doing much good for the world. I woke up this morning and felt more alive and inspired. I am grateful for her insight and mentoring. It's much easier to be me.
ME Simon, Richmond VA

20 minutes $40
30 minutes $60
45 minutes $90
60 minutes $120
30 minutes couple reading $75
30 minutes group reading $85
$2.00 for each additional minute
Psychic Readings with Joyea
Joyea is an ambassador and channel for the angels. In 1987 she co-founded the Ascended Masters Foundation, an international active community and spiritual organization that provides teachings and revives the traditions of the mystery schools created during the golden ages of the great civilizations.
Her sessions provide deep awareness, personal guidance, and clear direction from the channeled presence of the angelic realm. The messages provide an open pathway to connect to your own highest expression. This connection to your celestial overseers will help inform a practical way of bringing that divine direction into your daily life.
Embraced in angelic light, you are awakened and empowered to express the unique and special gifts you bring to this world.
Angel Card Reading
Spirit Guides Reading
Life Purpose Reading
Relationship Counseling
Chakra Attunement
Meditation Guidance
Angelic Energy Healing
Meet your Angels Meditation
Joyea is a real joy. She was right with me and right on the money. I can feel her connection. Every card that I drew really said the truth of what I was feeling. Her guidance matched exactly with what I have been given by another teacher that I am also working with.
There was so much enlightenment and she confirmed everything that is happening to me right now. I felt a shift within me. I learned so much. I want to stay in touch with her and I don't want to lose her in my life. This is a connection that I want to keep. She is very, very talented and wonderful in what she does. I love her and I've only met her twice.
Linda Watts, Psychotherapist, New York

20 minutes $40
30 minutes $60
45 minutes $90
60 minutes $120
30 minutes couple reading $75
30 minutes group reading $85
$2.00 for each additional minute
Energy Readings with Dr. Les Adler
Dr. Les Adler is a rare breed: a medical doctor and homeopathic physician with the gift of perception. Practicing internal medicine for many years has given him the ability to fully understand the body, yet his intuitive work goes much deeper. His inner sight seeks to find the energetic disturbances that may interfere with health and happiness. Hidden issues are given voice. The light of awareness creates a space for resolution. These powerful yet compassionate readings have helped many people explore, shift and heal.
A session with Dr. Adler is an enlightening experience that will enhance your self understanding.
Intuitive Reading
Energy Scan & Dialogue
Energy Healing
Relationship Counseling
Chakra Attunement
Meditation Guidance
Heart Meditation
Inner Child Healing
20 minutes $40
30 minutes $60
45 minutes $90
60 minutes $120
30 minutes couple reading $75
30 minutes group reading $85
$2.00 for each additional minute
Psychic Readings with Bea
Gifted with inner sight since early childhood, she has studied the angelic and spiritual realm for years. Bea is certified in many modalities such as Hypnotherapy, Past Life Regression, Reiki, and Tarot. She has been a professional reader for 30 years.
Along with her intuitive abilities and compassionate guidance, she assists you to make direct contact with your inner self, bringing clarity, direction and healing. She is an excellent guide in relationships and specializes in helping you to find your soul mate. Upon request, she can help you to connect with your Spirit Guides.
Psychic & Tarot Reading
Psychic Medium Reading
Spirit Guides Reading
Relationship Counseling
Find Your Soul Mate
Chakra Attunement
Past Life Regression
Home Energy Clearing
I have been skeptical of psychic readers in the past, but I was truly amazed with Bea's insight and accuracy about my life. Most powerful was the experience of contacting my deceased father. The reading confirmed what I already knew at a deep level—that his wonderful spirit is always with me. I would highly recommend Bea as a spiritual reader.
Bill Ryken
Bea is just the best—accurate and totally honest. She is what you need! And she has such high integrity.
Cariell, Sedona
I have seen many psychics over the years and Bea is by far one of the best. In only a 30-minute reading she did so much. She tuned in very accurately to my physical pains and gave me advice on how to heal them. She also gave me information about my marriage and my career that helped me work through some difficult circumstances. Most amazing was that a deceased relative showed up in the reading, and immediately I began to tear up. She described him perfectly, and the message she delivered from him was so typical of the things he used to say to me. I recommend her work very highly.
Sharon, Sedona
20 minutes $40
30 minutes $60
45 minutes $90
60 minutes $120
30 minutes couple reading $75
30 minutes group reading $85
$2.00 for each additional minute
Psychic Readings with Brett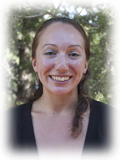 Brett has studied language, metaphysics and cosmology in the US and Mexico. Her background includes teaching and counseling. She has a master's degree in Anthropology. A reading with Brett will give you insight and peace of mind so that you can manifest your spiritual ideals in all areas of daily life.
Her readings specifically guide you to assess your current state and establish an understanding of the forces at work that may be assisting or impeding you in reaching your life purpose. In matters of spiritual growth, love, relationships and survival, a reading with Brett will give you balance. Brett habla Español.
Psychic & Tarot Reading
Palmistry Reading
Spirit Guides Reading
Past Life Reading
Life Purpose Reading
Chakra Attunement
Energy Healing
Akashic Records Session
Thanks for a wonderful reading, Brett. I wish you well from California!
Lance
I went to Brett, who has uncanny intuition in the areas of vocation, creativity, and love. The depth and precision of her predictions have helped me in all these areas. She's evoked experiences from my own past with a clarity that could have only been accessed by a deep extrasensory connection. Even if you aren't into the whole psychic thing, Brett is so easy to talk to, and has the sort of intuition that any one could appreciate. I highly recommend and TRUST her, and am so grateful she's here!
Annisse, Sedona
I was soo impressed with Brett's ability to read exactly what I have been feeling and wondering about my journey. The confirmation was fantastic!! She deeply connects with Spirit & it's obvious how much she loves her work. I feel blessed to have stumbled upon her during my first visit to the Mystical Bazaar.
Misty San Francisco

20 minutes $40
30 minutes $60
45 minutes $90
60 minutes $120
30 minutes couple reading $75
30 minutes group reading $85
$2.00 for each additional minute
Call 928.204.5615 for a Reading